Eamonn McAllister's Story
Our Founder, Eamonn's entrepreneurial spirit and drive to innovate still motivate us today.
Eamon McAllister began his career in the merchant navy, sailing to ports as far afield as the Brazilian Amazon and the Russian Arctic. He was on the last ship to sail through the Suez Canal before the 1956 crisis and was onshore in Havana during the Cuban Revolution.
He returned to Newry in 1968 and put his skills to work at a steel supplier to the new Goodyear factory in Craigavon. This new model town was being built around him. He saw an opportunity to start his own industrial cleaning business.
He hired a few other Newry men and secured a contract to prepare the town's schools, banks, municipal buildings, and railway stations for their new occupants. But the real prize was a contract at the Goodyear factory. This enormous plant spread over three square miles and employed over 2000 people. It was also served by 15 miles of drains.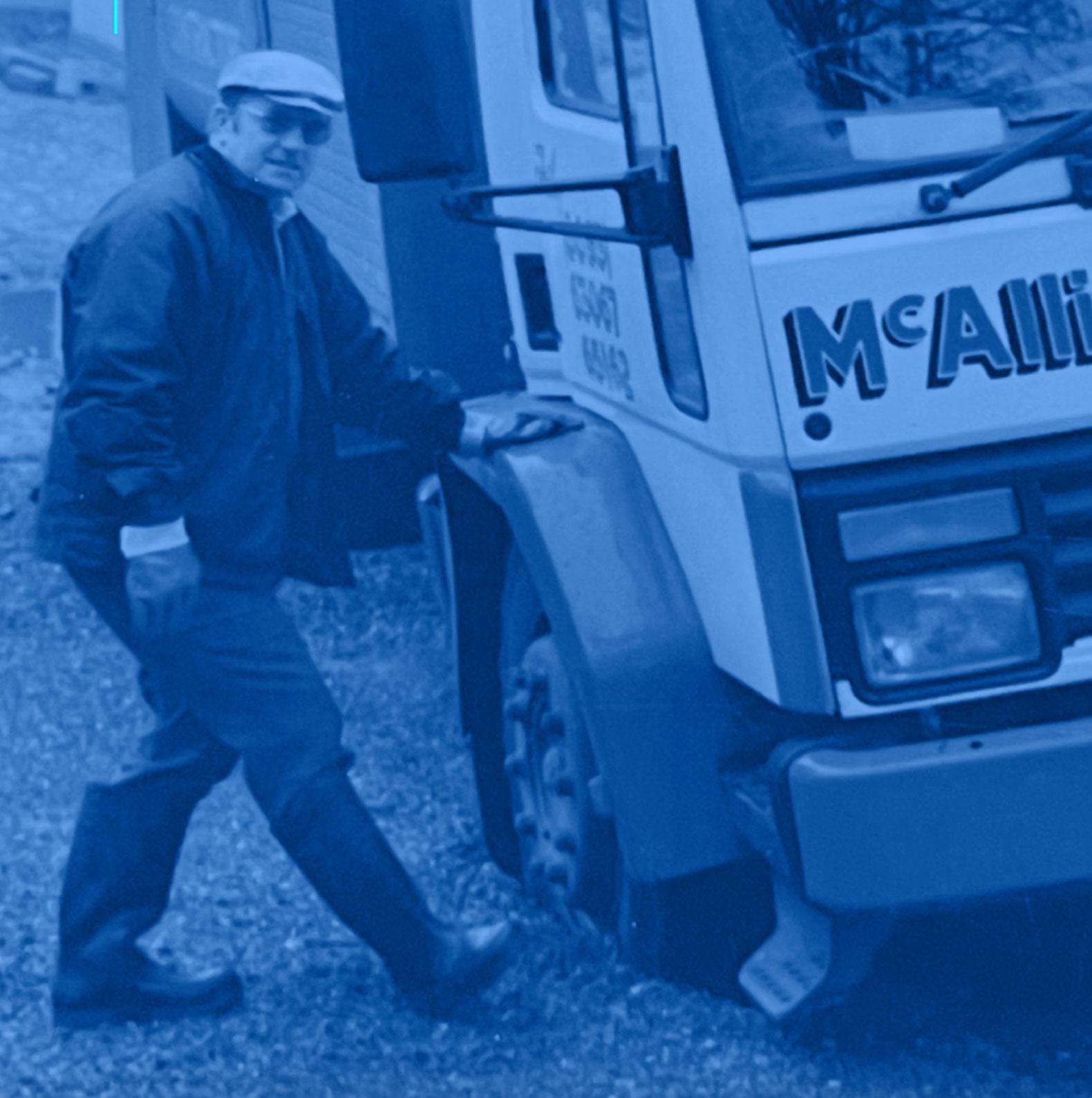 Eamon and his team approached the head engineer and landed some small jobs, picking up the work that Goodyear's maintenance crews couldn't cover. The factory's drains were a big challenge. Keeping such a vast network flowing needed focused attention and specialised equipment. In a move that would make the company, Eamon travelled to Liverpool and bought a jetting machine. Sure enough, he landed a permanent contract to service the entire factory's pipelines.
Eamon's elder brother Patrick had just returned from his own stint in the merchant navy and found work at the Ballylumford power station. His younger brother Michael had established a successful construction company, shuttering concrete on building sites and bridges around Craigavon. They recognised the opportunity to work together. So, Patrick left his job at the power station, and Michael took a hiatus from his construction firm. McAllister Brothers was born.
Our founders' entrepreneurial spirit and drive to innovate still motivate us today. Northern Ireland's government never realised the vision for Craigavon, and the Goodyear factory closed in 1983, but McAllister went from strength to strength. Today, we're responsible for maintaining some of the largest and most important drain networks in Ireland and the UK.
Follow us on social media as we continue to explore our rich history, celebrate our people, and revisit the projects that made us the company we are today.