Michael McAllister's Story
Michael's drive helped to introduce CCTV surveying, CIPP lining and directional drilling to McAllister. We remember him as an innovator, a hard worker, and a true gentleman.
Michael was the youngest McAllister brother. When Eamon and Patrick left for the merchant navy, his mum encouraged Michael to stay in Newry – two sons at sea was enough. Instead, he trained as a joiner and began work for a local construction company. Michael was very skilled in his work but was often assigned tasks that were beneath him. Of course, this didn't satisfy him, and he had his own business by his early 20s. He started constructing roof joists on local housing developments and began his own construction company with his friend, Tommy Lynch. LynMac Construction met with considerable success. They worked on the Newry subway and built the concrete structure for the Royal Mail building on Tomb Street in Belfast.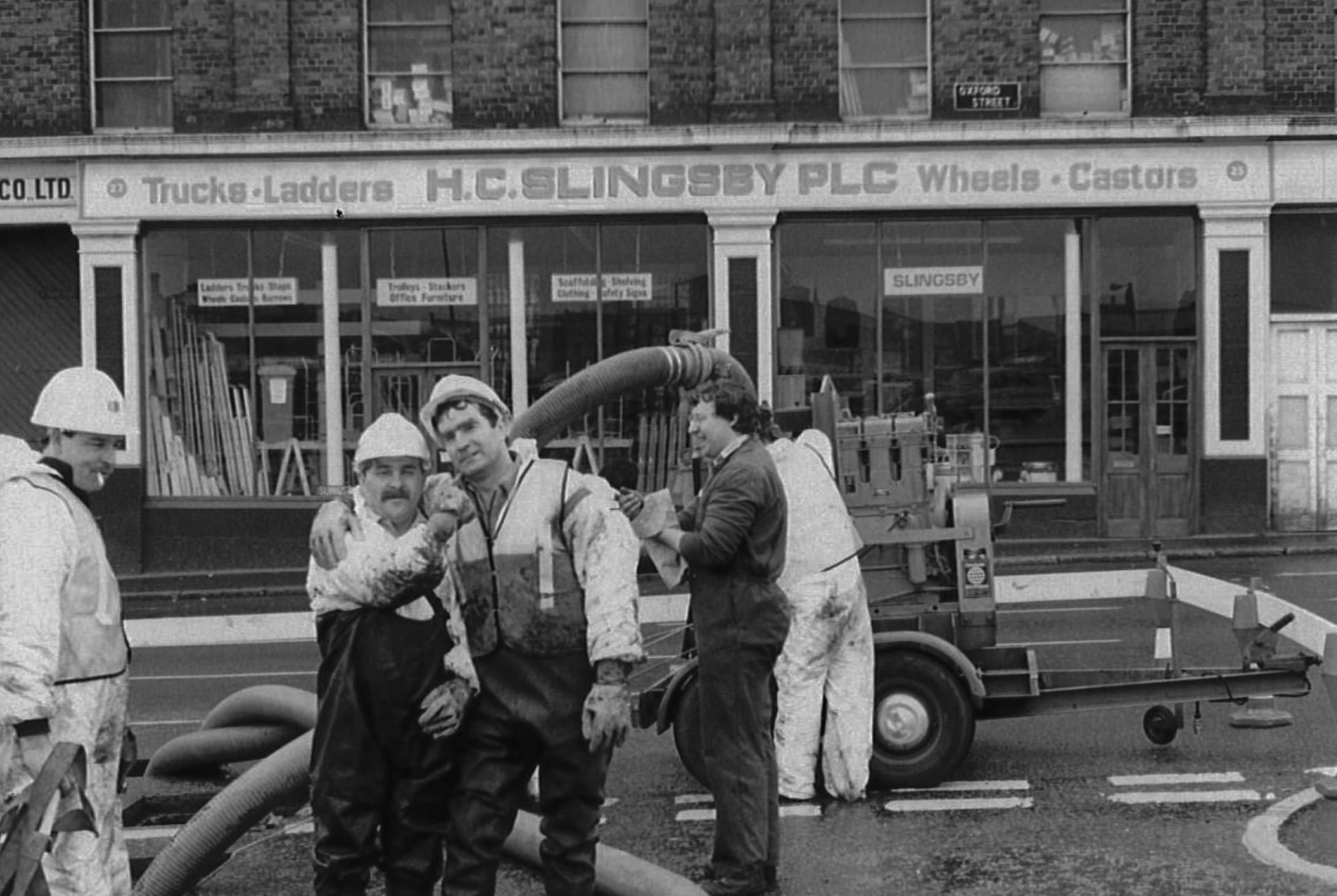 His brothers returned to Newry in the late sixties, and Eamon began his contract cleaning business in Craigavon. Patrick and Michael joined him when he landed a contract at the massive Goodyear factory, and McAllister Brothers was born.
The work in the Goodyear factory was hard going. Michael would return home from work, coated in "banbury black" – a dust by-product of rubber tyre manufacturing – which would need a couple of showers and hard scrubbing to remove. He was on the job seven days a week, driven by a relentless work ethic that he carried throughout career.
It was a time of swift expansion for McAllister Brothers, and the new business needed a lot of equipment from England. Michael was the only brother with a heavy goods vehicle licence, and he would take an old lorry on the ferry to Liverpool and Manchester to buy jetting machines. These trips were not without incident. He once broke down in the Mersey tunnel, holding up traffic for hours. He travelled with his friend and co-worker, Alan Fearon, a mechanic who could keep the old lorry going. Alan, coincidently, is now McAllister's longest-serving employee.
Michael was constantly innovating, always looking for the next big thing in the drainage and sewerage maintenance industry. He helped to introduce CCTV surveying to McAllister – and Ireland – in the early 1980s. He led our first foray into CIPP lining in the early '90s and was instrumental in our adoption of directional drilling. Good Friday 1998 was a big day – the peace talks culminated in the Belfast Agreement, McAllister began its first directional drilling job, and Michael's son Barry joined the company. Michael was one of the first McAllister representatives to go to Kuwait after the Gulf War and made a push into Saudi Arabia in the 2000s.
Michael and Barry moved on from McAllister in 2008. Sadly, Michael passed away in 2016. We remember him as a hard worker, a constant innovator, and a true gentleman. We wanted to salute Michael and his years of dedication to McAllister – we wouldn't be where we are without him.
Follow us on social media as we celebrate our 50th year by remembering the people and projects that made us.